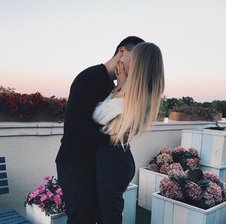 TimmyLustFoxxxy
Seguir
Notificarme cuando esté en línea
Esta modelo está
En línea
Fuera de línea
21, Libra, Spain, Barcelona
Última sesión:
19/05/23 23:58:35
Detalles importantes de
TimmyLustFoxxxy
| | |
| --- | --- |
| Género | Pareja mujer+hombre |
| Preferencia sexual | Hetero |
| Edad | 21 |
| Altura | 170 cm - 175 cm |
| Peso | 55 - 60 kg |
| Cabello | Rubia |
| Ojos | Verde |
| Raza | Blanca/Caucásica |
| Idiomas | Ruso, Inglés |
| Procedencia | Barcelona |
| Vello púbico | Afeitado |
| Busto | Pequeños |
| Trasero | Mediano |
What excites us is what we see every day - ourselves.
We are a modern couple, in which there is always love, tenderness, affection and care. Our relationship develops in the format of a young guy and a MILF. Timmy is 21 years old and Foxxxy is 36 years old. This will never and in no way prevent us from loving each other throughout our lives. We want to share our love with you! Subscribe to our page and follow our broadcasts, and we will try not to disappoint you. With best wishes and love, your Timmy and Foxxxy!
We are repelled by racism, anti-Semitism, homophobia, BDSM, coprophilia, bestiality, fisting, foot fetish, anal sex, insults, sex with the disabled, sex with pregnant women
Horas de trabajo de TimmyLustFoxxxy
Lista de deseos de TimmyLustFoxxxy
1

We want to travel around the world in the European part of the planet, and we really hope that our dear subscribers will help us in realizing this dream! We promise a detailed photo and video report. Good day to all!
Leer más
2

Each of us, since childhood, dreamed of buying our own house, with a large space where children could play and adults could enjoy their holidays. We wish it too! This is our big dream and goal - to create our own paradise where you can enjoy peace, freedom and each other!
Leer más